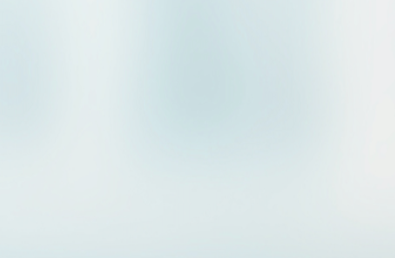 Ask Medical Questions & Find Doctors Near You
About dysplasia epiphyseal hemimelica
What is dysplasia epiphyseal hemimelica?
Dysplasia epiphysealis hemimelica, also known as Trevor disease, is a rare skeletal developmental disorder of childhood. It is characterized by an overgrowth of cartilage on the ends (epiphyses) of the long bones of the arms and legs and the bones of the wrists (carpal bones) or the ankle (tarsal bones). The disorder may involve one epiphysis (localized) or multiple epiphyses. Most affected individuals develop a painless mass or swelling around the affected joint. Additional symptoms may develop in some cases. The exact cause of dysplasia epiphysealis hemimelica is unknown.
What are the symptoms for dysplasia epiphyseal hemimelica?
Cartilage overgrowth symptom was found in the dysplasia epiphyseal hemimelica condition
The symptoms present in each child with DEH vary depending on the location and size of the cartilage mass. The most common is a painless mass or Swelling on one side of an affected joint, particularly the medial side. Pain usually occurs at a later stage of the disease.
Additional symptoms have been reported including Decreased range of motion of affected joints, joint deformity, limb length discrepancy, and muscle wasting in the affected area. Rarely, the joint may lock. Some children may limp due to damage of the involved joints of the lower limbs. If left untreated, the joint will develop degenerative arthritis.
What are the causes for dysplasia epiphyseal hemimelica?
The cause of DEH is unknown. There is no evidence that hereditary factors play a role in the development of this disease. More research is necessary to determine the exact underlying cause(s) of this disorder. DEH is benign and there are no reports of malignant transformation of the cartilage abnormality.
What are the treatments for dysplasia epiphyseal hemimelica?
The treatment of DEH is essentially surgical removal of the osteocartilaginous lesion, usually by a pediatric orthopedic surgeon. Some authors recommend conservative treatment in early asymptomatic lesions, and surgery when the lesion is painful and is associated with joint abnormalities. Others proposed early resection, even in asymptomatic children, in order to prevent later joint complications. During surgery, any damage of the pre-existing cartilage should be avoided. The presence in the MRI of a cleavage or separation between the mass and the normal cartilage may facilitate the removal of the lesion by the surgeon. Recurrence is unlikely, but has been reported. Some children with incomplete resections may do well and do not require additional surgery.
There are recent medical publications describing resection of DEH lesions by using arthroscopic surgery. Although experience with this technique is limited, it should be considered for the treatment of intra-articular lesions.
In some cases of DEH, other types of treatment may be necessary according to the location, size of the lesion and the duration of the disease.
What are the risk factors for dysplasia epiphyseal hemimelica?
Dysplasia epiphyseal hemimelica is a condition in which the epiphysis (the growing point of a bone) is larger than normal and has an uneven surface. This abnormality can cause pain and discomfort, but it's not usually serious on its own.

The epiphysis is the part of your bones that grows as you get older. It's located at the end of long bones, where they connect to other bones. It's usually shaped like a cone or pyramid.

If your epiphysis starts to grow faster than usual, it might become misshapen and unevenly sized. This can cause pain in your joints when they're moved around too much—which is why this condition often affects younger people who are still growing fast or who have active lifestyles (like athletes).

There are several risk factors for dysplasia epiphyseal hemimelica, including:

1. The first is that you may have had the condition as a child, and it was undetected. If this is the case, it's more likely that you'll experience symptoms as an adult.

2. The second risk factor is having certain genetic conditions, like Down syndrome or Turner syndrome. These conditions can cause issues with bone growth and development.

3. Cigarette smoking during pregnancy can also increase your chances of developing dysplasia epiphyseal hemimelica in adulthood.

4. Age: The disease is most common in children under the age of 10. While it can occur in adults, it's rare.

5. Gender: Boys are more likely to develop dysplasia epiphyseal hemimelica than girls are.

6. Family history: If your child has a parent or sibling who has dysplasia epiphyseal hemimelica, there's a higher chance that your child will develop it as well.

Symptoms
Pain in the hip and thigh,Tightness in the hip joint,Swelling of the joint, which may be painful,A waddling gait
Conditions
Traumatic injury to the spine or pelvis,Fractures in the lower back,Spinal cord tumors (such as neurofibromatosis),Spinal infections like meningitis or tuberculosis,Bone cancer,Multiple sclerosis (MS)
Drugs
Phenylbutazone,Flunixin meglumine,Sulfa drugs,Nandrolone decanoate,Dexamethasone
Is there a cure/medications for dysplasia epiphyseal hemimelica?
Dysplasia epiphysealis hemimelica (DEH) or Trevor's illness is a pediatric bone growth disorder, It is uncommon, and there is little clinical knowledge of it. The majority of cases are identified before the age of 8.

1. The osteocartilaginous lesion is essentially surgically removed to treat DEH, typically by a pediatric orthopedic surgeon.
2. Some experts advise conservative treatment for early, asymptomatic lesions and surgery for lesions that are painful and linked to abnormalities of the joints.
3. Others suggested early resection, even in asymptomatic youngsters, to avoid joint issues down the road.
4. Any injury to the pre-existing cartilage should be avoided during surgery. The existence of a cleft or separation between the mass and the healthy cartilage on the MRI may make it easier for the surgeon to remove the lesion.
5. Although unusual, recurrence has been documented. Some kids with partial resections might recover well and not need further surgery.
6. Recent medical publications describe arthroscopic surgery used to remove DEH lesions. Although there isn't much experience with this method, it should be taken into consideration when treating intra-articular lesions.
7. Depending on the location, size, and length of the condition in some cases of DEH, other forms of treatment may be required.

Symptoms
Pain in the hip and thigh,Tightness in the hip joint,Swelling of the joint, which may be painful,A waddling gait
Conditions
Traumatic injury to the spine or pelvis,Fractures in the lower back,Spinal cord tumors (such as neurofibromatosis),Spinal infections like meningitis or tuberculosis,Bone cancer,Multiple sclerosis (MS)
Drugs
Phenylbutazone,Flunixin meglumine,Sulfa drugs,Nandrolone decanoate,Dexamethasone
Video related to dysplasia epiphyseal hemimelica